Tell us a bit about yourself and how yoga became part of your life? I was originally a fashion designer and art student - I...
The grub you think will give an emotional lift often leaves you down in the dumps.The term comfort food is a bit...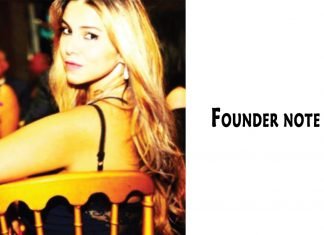 YOUR BEST INVESTMENT STRATEGY happy Ramadan & happy summer everyone, we want to help you replenish and reveal a smokey hot summer body this year but most importantly to stick to a healthy lifestyle. It...
Magdi Yacoub Heart Foundation Founded and led by the internationally renowned heart transplant surgeon Professor Sir Magdi Yacoub, The Magdi Yacoub Heart Foundation is an Egyptian NGO embarking on a truly exceptional project of enormous significance...
Choline: Choline is Another water-soluble B vitamin, is a building block of the neurotransmitter acetylcholine, which is essential for the nerve and brain activities that control memory and muscle movement. It also helps turn the food...
Zinc: Zippity doo dah for zinc, a trace element that is a building block for enzymes, proteins, and cells. It is also responsible for freeing Vitamin A from its holding tank, the liver, through its...
Magnesium: Magnetically drawn to calcium, magnesium is a macromineral that partners with calcium to assist with proper muscle contraction, blood clotting, cell signaling, energy metabolism, blood pressure regulation, and building healthy bones and teeth! Rest easy...
Written by Dr Christina Hennessey All women have hair on their body and faces, but this is usually very fine and light in colour. If it grows thick, coarse and dark it can be embarrassing, and...
CThe 2019-nCoV is a new strain of coronavirus that has not been previously identified in humans. Outbreaks of novel virus infections among people are always of public health concern, especially when there's...