It Feels Like Love, but Is It? Sometimes it feels impossible to find someone who's right for you and who thinks you're right for him...
ماهي البطاقة الغذائية؟ بطاقة مطبوعة على علب المنتجات الغذائية توضح محتويات الغذاء من العناصر كالدهون والبروتين والكربوهيدرات والملح والسكر وبعض الفيتامينات والمعادن والسعرات الحرارية. * من...
Vitamin B6 (a.k.a. pyridoxal, pyridoxine, pyridoxamine): Like a G6, this essential, watersoluble vitamin flies high above the others. Vitamin B6 helps out with the production of serotonin, a hormone that plays a hand in sleep, appetite,...
How To Breathe Easier If you are one of those unlucky people with sleep Apnea, you are about 80% more likely to feel sluggish during the day, no matter how many hours you sleep. How It...
Iodine: Definitely dine with iodine: This essential trace mineral is a crucial component of thyroid hormones, which maintain our basal metabolic rate (BMR). Iodine also helps to regulate body temperature, nerve and muscle function, and plays...
Men have a hormone cycle, too. But there are big differences. For instance, instead of having a month-long hormone cycle like gals, males go through an entire hormone cycle in a single 24 hours. The...
Gynecomastia, say it again?! Most men are concerned with their looks just as women and gynecomastia is definitely a problem which will affect the overall look. Gynecomastia, is the enlargement of the breasts in men. It...
Stick out your tongue Open your mouth wide but without straining it. Now, observe your tongue! According to Traditional Chinese Medicine (TCM) and other complementary medicine the tongue can reveal quite a bit about your...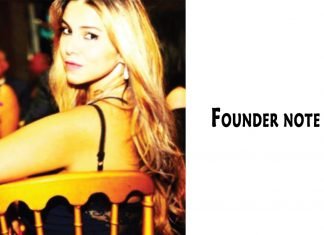 SELF LOVE happy 2017, happy valentine & happy birthday to me. All summed up in this issue covering its three months in market . Growing older - we all do it. How we grow older successfully is...
Choline: Choline is Another water-soluble B vitamin, is a building block of the neurotransmitter acetylcholine, which is essential for the nerve and brain activities that control memory and muscle movement. It also helps turn the food...